Sound Card Interface
The image below shows how an interface between the rig and the PC can be made. It contains a steady PTT keying, without using any connection to the USB or COM-port. The PTT keying is done with a pilot tone at the right line out channel. The modulation audio is applied to the left line out channel. The audio signal from the rig is applied to the line of the sound card with two different levels. At the right channel the signal is very strong and distorted. This signal is used for the software VOX of the FRN Client program. At the left channel the signal is les strong, but of a better quality. This signal will be transmitted into the Internet. R4 has only to be connected if the rig has a combined PTT and microphone in connection. (Like Alan Base 446) The Android config jumper only has to be placed if using the interface with a smartphone.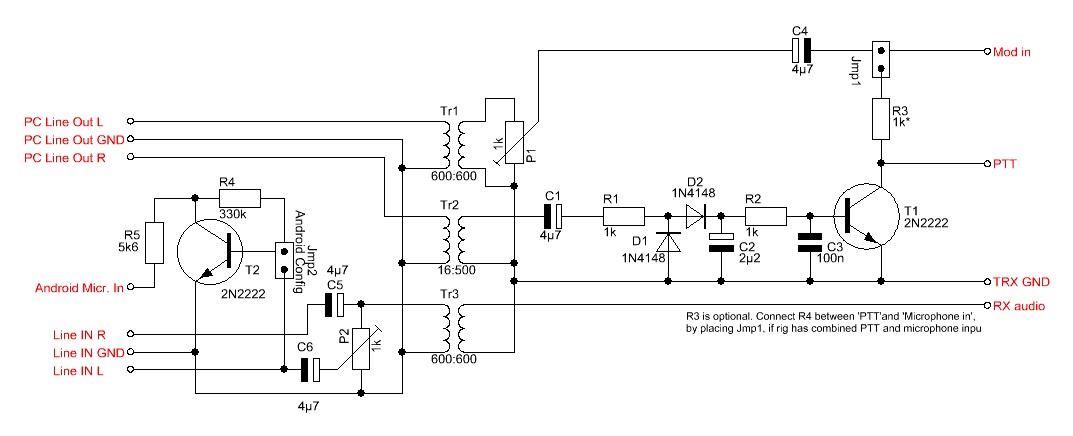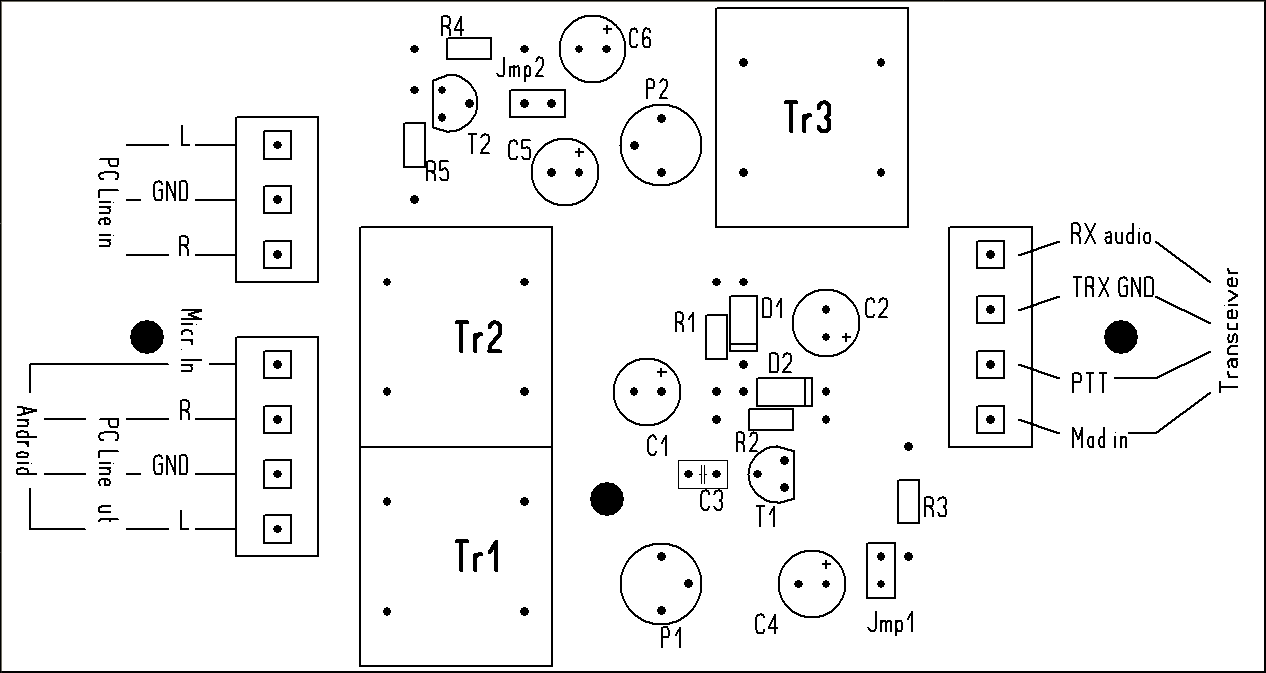 Settings in FRN Client
The image below shows how to setup FRN for this interface. Do not forget to disable the VOX in the rig. Click on Settings -> Interface to open the Interface-dialog.